So I was set to go purple.
But first I had to deal with the black hair.
So I used two bleach kits.
Well, this ought to be interesting...
Did I mention the scalp burning?
After an hour and a half of messing with it,
I decided this interesting "strawberry blonde"
can stick around for awhile.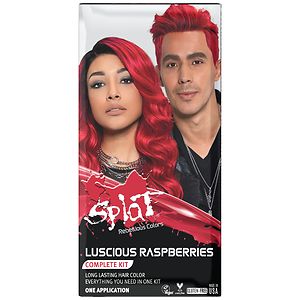 Maybe instead of purple, I'll do this one.
After all, it is sitting on the shelf
in my bathroom and it'll be
easier to go purple over the red
versus the other way.
Why, you ask?
Why not?
:)