I'll be in meetings all day today and no doubt be going through internet/blogging/facebooking/emailing withdrawals. As soon as I have the girls through their homework this afternoon, I'll catch up with everyone, promise!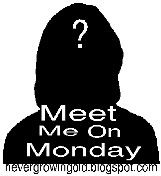 Click
here.
Okay, for the questions:
1. Have you (only you..not a group) ever won first place in anything?
Umm, I know I should remember this, but I honestly don't. I competed in Number Sense in high school and I placed well enough to advance to regionals, but I have no idea what I placed. Wow. Am I old or what? Plus, I'm not terribly competitive.

2. Are your toes always painted (sorry guys...this question for girls only)?
Never. I'd have to be able to reach them. :-) hahahaha. Sigh. Plus if I could and I tried, my feet would be painted. Not my skillset.

3. What color eyes do you have?

4. Look to your left....what do you see?
My Olympus camera perched on Paul Offit's latest book, the remote controller, a computer mouse for my work laptop, a Wii remote, tums, water, and a jack and coke, and further to my left, my husband at a desktop computer. Oh, and thousands of books, some cat stuff, some rooster stuff, some buddha stuff. Okay, a lot of stuff. Oh and a skeleton.

5. Soft cookies or crunchy cookies?
Frak, you kidding? All cookies. Need you ask? Except for "cookies" that are healthified up.
Happy Monday, people! May it be a great week.
Oh and if you want to see how I spent an hour last evening and some of this morning, trot on over to my blog at Science 2.0 where I fielded a couple questions about rotavirus vaccines and adverse effects. I may not have intended to go heavy into journal article reading yesterday, but by my clock, I spent a solid three hours reading about a dozen articles. And I took the Sookie novel to bed to end the day.
And because what's a Monday without cats and kids:
Lucy on the quilts.
The kids and Frankie.
A neighbor's cat in our tree.